Online Store – Amid the digital transformation of businesses, more and more entrepreneurs are asking themselves: how can I make my online store profitable? Because before the pandemic outbreak, millions of small businesses launched to sell online. And the time has come to do the math and confirm if they are making money. Indeed yours is among them.
Because sales do not always equal profit. And what could be the reasons for this? Administrative clutter and excessively high costs are, of course, very common; but it is also necessary to mention the lack of professional management of the store focused on data such as the conversion of visits; as well as the low investment in resources such as stock, personnel, systems and advertising campaigns.
Cost Management
The first data necessary to make a good diagnosis about the profitability of your online operation is the cost of operating the store and attracting customers. That expense falls into two categories: fixed costs and variable costs.
Fixed costs are those that remain stable regardless of sales volume. Here we can include:
The Payment Of The Accommodation ( Hosting ) Of The Web Page
The Annual Payment Of The Domain
Office Rent
The Rental Of The Warehouse
The Payment Of Services (Telephone, Internet, Electricity, Security, Etc.)
The Monthly Payment Of The Platform For Online Sales Or Marketplace
The Monthly Payment Of Marketing Campaigns (SEO, Ads, Etc.)
The Monthly Payment Of Other Services, Such As A Billing System Or An Online Payment Manager
Accountant's Fees
The Stationery
Of course, these payments can vary throughout the year due to factors such as inflation. What we want to make clear to you is that they will not change if you sell more.
Of course, there are sales, but also stock management and logistics. It is essential to control them because they directly impact the business's liquidity. These include the payment of:
The Merchandise
Packaging (Boxes, Paper, Labels, Seals)
Shipments
The Management Of Returns
The main reason why so many online stores close is not a lack of sales but rather a lack of planning and control of these fixed and variable costs. With this information and the help of your accountant, you will avoid falling into this mistake.
Revenue Management
With the costs in order, it is time to define how to increase income. To do this, you must consider two dimensions: the number of customers and what those customers spend in the store.
Customers are the result of the total number of people who visit e-commerce by the conversion rate; income is determined by how often they shop and their average ticket.
In the strategic management of an online store, we work systematically to improve all these indicators. We will review them so that you do not have any doubts and then understand how to calculate the income of your digital operation correctly.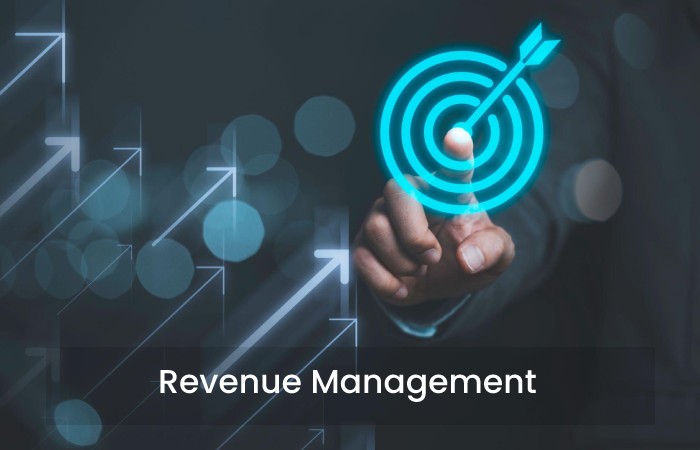 Visits – number of people who visit a site
Conversion rate – the percentage of unique visitors who make a purchase
Average ticket: the average amount of purchases made on the site
To make correct calculations, all these indicators must be calculated during the same period; for example, a month or a year.
Actions To Improve The Management Of An Online Store
Now that you are clear about how the costs and revenues of e-commerce are calculated, you are indeed eager to know how to improve your profitability. But first, it is essential that you also understand what professional management of an online store consists of because that will also determine the desired results.
Among other management actions, experts recommend:
Configure a tool that measures these indicators automatically and continuously. The most used today by companies of all sizes is Google Analytics. In addition to being powerful, it's free!
Rely on a control panel that allows the registration and monitoring of these leading indicators and others, such as the percentage of recurring and new visitors, the bounce rate, the origin of the traffic (by channels), etc. These indicators are the so-called Key Performance Indicators (KPIs) you have probably already heard about.
Have a business administration platform that allows you to manage the store's entire purchase-sale cycle, including an inventory module with connectivity to e-commerce or with a marketplace such as Mercado Libre or Claro Shop. Remember that stock management is vital to avoid shrinkage, ant theft or excess merchandise losses.
Follow a continuous process to generate recommendations, apply them, and re-measure the results.
Actions To Improve The Profitability Of An Online Store
The performance of an online store is enhanced by keeping costs under control and good daily management. But you also have to improve the traffic (visits), the conversion rate, the average purchase ticket, and the frequency of purchases (loyalty). Let's see what each of these actions consists of.
Improve Traffic
It is logical: the more people connect to your online store, the more likely they will buy from you. To increase this number, you need to work on SEO strategies, with the generation of content that includes keywords; and SEM, through ad campaigns on Google.
To boost results, you can also incorporate campaigns on social networks and email marketing. Ideally, if you do not have experience, you should seek the advice of an expert in digital marketing.
Increase The Conversion Rate
At this stage, you rely on a sales funnel to define how you will get a visitor to visit your store and generate a lead, such as registering for the newsletter, marking a product as a favorite, or loading it in the shopping cart.
Working on this indicator implies discovering the reasons why a user leaves the store without buying and correcting them; for example, the lack of interest in the product, which may mean that the traffic campaigns are poorly targeted or that the catalog is poorly put together; lack of confidence in the security of the site, related to problems with the design and the certificates displayed; or technical or usability issues.
Increase The Average Ticket
The other fundamental variant to improve the profitability of your store is the average ticket per user. To get someone to spend more, you have to combine different strategies. First, you must continuously communicate with customers and keep them informed about new launches or exclusive sales that awaken them with a sense of novelty and urgency. Then, you have to offer them options that invite them to purchase more products, whether free shipping for minimum purchases, discount vouchers for future purchases, complementary product packages at a special price, etc.
In addition to the value proposition, the key to the success of this strategy lies in the measurement, management, and quality of customer service.
Loyalty
You don't have to focus only on getting a user to buy and increase the amount of their purchase; You also have to work so that they return as soon as possible and become a loyal customer of the brand.
It can be achieved through loyalty programs, such as accumulating points for purchases for access to free shipping, special discounts, and gifts.
Conclusion
Selling online has become a viable and accessible option for millions of small businesses worldwide. But there is a vast difference between having an online catalog of a brand's products and an actual digital business capable of generating profits and an attractive return on investment.
Also Read – 
Related posts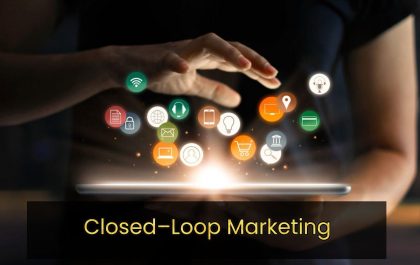 Closed–Loop Marketing – Generating The Strong Sales
Of course, Closed–Loop Marketing and sales work together, and they pull in the same direction. But do they always talk…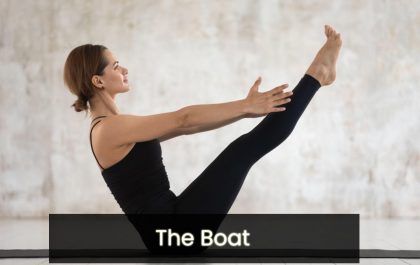 The Boat – Navasana For Strengthening Of The Core
The Boat Navasana, as the balancing exercise is also called, is demanding and may not be easy to do at…