With affiliate marketing, advertising links are placed on the website operator's (affiliate, publisher) digital advertising space. The affiliate makes its reach and space available. In return, he receives a commission from the advertiser (merchant). This method is lucrative for both sides: the merchant only has to pay if the affiliate sells.
The Definition – An Abridged Version
In English, "Affiliate" means a partner or affiliated company. This term can be used to deduce what it is about: It is an internet-based commission system between two partners. This affiliate program works as follows: The affiliate (website operator) forwards visitors to his website to the merchant's online shop (advertiser). The affiliate receives a success-related commission for every sale, depending on the commission model. How high this depends, of course, on the product and its conditions.
Affiliate marketing is a type of performance marketing. The difference from classic banner advertising is that affiliates are only paid if they achieve a specific goal (sales, clicks.).
How Does Online Marketing Work?
The merchant wants to sell their products or services on external websites. Depending on the remuneration model, he offers a performance-based commission for this.
The affiliate makes its advertising space or channels available to the merchant. He is the interface between the advertiser and the customer. He uses affiliate links or banner ads on his website. Copy section.
For example, a website or social media channel that deals with sustainability can recommend beeswax wraps to its target group. The seller receives a previously agreed sale share depending on the commission model.
Websites and various social media channels are suitable for generating traffic for your affiliate marketing project: In this way, the desired target group can be reached via YouTube, Facebook, Instagram, or YouTube. And that either through organic content or through paid ads.
Why Should I Start With Affiliate Marketing?
As you can see in the infographic, affiliate marketing has become more important as its use has grown. Possible reasons for this are as follows:
No Advertising Costs
Advertisers bear no upfront costs and only pay the commission to the affiliates for a completed sale, lead or click. Fellows also have it easy in this regard: They "only" have their advertising space to start advertising.
Massive Selection Of Affiliates And Partner Programs
The affiliate, as well as the company, choose who they want to work with. For example, companies choose who is best suited as a publisher for the brand. The same goes for affiliates – they can decide which items to promote.
Targeted Traffic
Because affiliates are professionals in their niche, they know their target audience well. This way, they ensure that targeted traffic is attracted to their site.
Low Risk
Paying for a specific goal (sale, lead) instead of a fixed amount ensures this is low risk for both parties. In addition, the company itself does not use any marketing budget to generate leads or the like.
The affiliate also has a low-cost input on the one hand and a low risk on the other. Usually, starting a business costs a few thousand dollars. Not in affiliate marketing: All you need is a website and social media channels if you want. If that doesn't work, you haven't lost much other than time and a few euros.
Easy Technical Integration
The integration of links and establishing a partner program do not require any prior technical knowledge and are uncomplicated.
Improving SEO
By setting numerous backlinks on the affiliate and merchant websites, the SEO ranking is supported in both directions.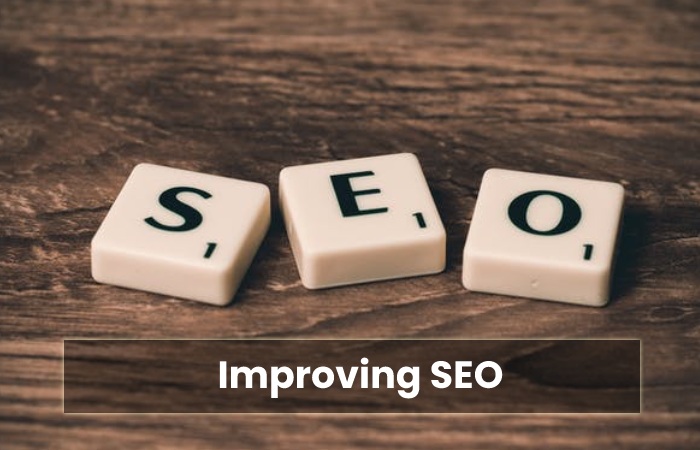 Easy Scalability
Affiliate sales are easy to scale: Once you have set up a page on a particular topic, you can efficiently market several products via affiliate. Furthermore, once you've gone through this process, it's easy to use the knowledge you have now to set up other websites and repeat the same game.
Possible Disadvantage – No Planning Security
A large selection of affiliate programs makes it relatively easy for anyone to get started with affiliate marketing. However, in short to medium term, one usually hardly achieves any fixed, calculable income. One month it can be quite a lot, the next there are hardly any sales.
If you have been running the site for a long time and take the proper measures, sooner or later, the turnover will level off.
In-House Network vs. Affiliate Network
One way to do affiliate marketing is to use in-house partner programs. The merchant is, therefore, the operator of his affiliate program. The affiliates must consequently contact the merchant directly.
If you believe the stories, Jeff Bezos developed the sales model called the Associate's program after a night of partying in the 90s. At the time, he was inspired by a woman who owned a divorce platform and asked his advice: She wanted to sell related books on her website. As a result, millions of companies are now represented in the Amazon affiliate program. But other companies have followed suit with similar models.
Conclusion
Affiliate marketing is often not just about physical but also about digital items such as e-books or online courses. Coaching is also a popular digital product. Affiliate networks serve as intermediaries between advertisers and affiliates. Their software is used for technical implementation and tracking. The latter helps to allocate the sale.
Helpful resources – health  
Related posts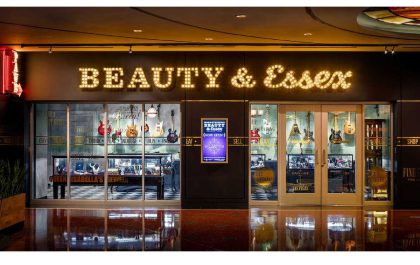 Beauty and Essex Los Angeles
Beauty and Essex Los Angeles –It's a restaurant named Beauty and Essex located in the heart of the Lower East…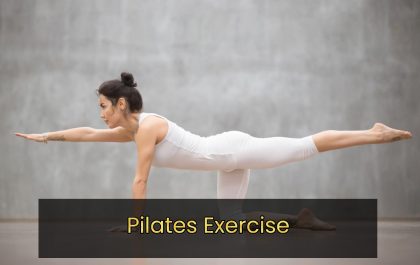 Pilates Exercise – Definition, History And Benefits
Pilates exercise inspires more and more people. It is not surprising when we look at all the positive effects of…