Of course, Closed–Loop Marketing and sales work together, and they pull in the same direction. But do they always talk to each other? And does one department always know what the other is doing? Closed loop reporting bridges the distance that can form in the relationship between marketing and sales. And by the way, it makes life easier for both of them. You are undoubtedly familiar with the processes that happen every day in companies: Marketing is planning a great campaign that leads to a considerable number of SQLs (Sales Qualified Leads) shows.
As far as the flow of information is concerned, the sales department is a black box for many a marketing team – and vice versa. Such a situation is quite frustrating, but even worse is that it has an extremely negative impact on your company's sales success if marketing and sales only live side by side. Then it's high time for closed-loop reporting!
Definition Of Closed–Loop Marketing
The situation in some sales and marketing departments described at the beginning is because sales and marketing often use different tools. Marketing software is used, for example, for website analysis, campaign optimization, or to increase the conversion rate. Sales software, i.e. one of the standard CRM systems, manages the lead and customer data. It also includes records the milestones of the buyer's journey. The goal of closed-loop reporting is to exchange data, results and insights from both worlds and to ensure consistent reporting in both directions.
Closed loop reporting means a constant, barrier-free flow of information for marketing and sales. Thanks to this reporting, the sales team knows more about their leads' origin and previous actions, and marketing gets valuable insights into the effectiveness of their various campaigns and measures.
How Closed–Loop Marketing Supports Sales
Before we dedicate this chapter to the impact of closed-loop reporting on marketing, please accompany us on a little extra tour of user data analysis.
The Thing With The Cookies
Closed loop reporting is about the exchange of data between marketing and sales. However, it is not easy for marketing to obtain valid data: If a website visitor decides against tracking when selecting the cookie banner, you cannot get any individually assignable data from this visit. So, for GDPR reasons, cookie tracking is not a very reliable bubbling data source. From our experience, using the user data generated when the form is submitted makes more sense.
So before you tackle closed-loop reporting, you should ensure a clean flow of data in marketing. It is best done with forms you can use, for example, as a gate for content offers or for registering for webinars. With CTAs and subsequent forms, you make yourself independent of cookie tracking, which can also be rejected.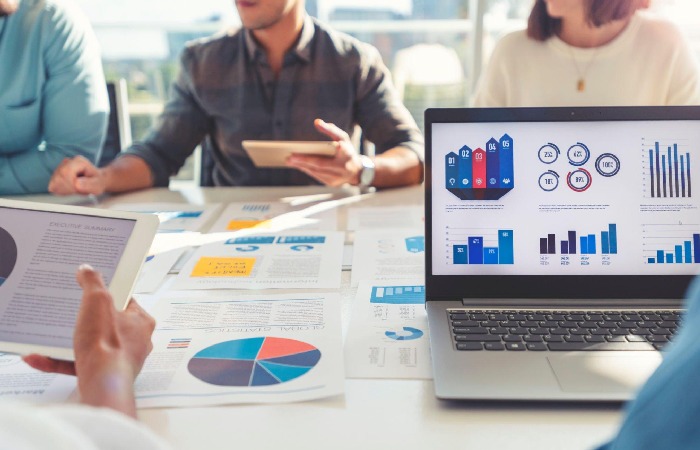 It Is What Closed–Loop Marketing Does For Marketing
Thanks to closed-loop reporting, the marketing analysis options do not end when a prospect is handed over to sales but extend further to the sale.
Through more comprehensive monitoring and analysis of the buyer persona(s), marketing gets to know their characteristics and actions better. It allows marketing campaigns to be aligned even more precisely to the buyer persona(s).
The buyer persona definition also receives valuable feedback through closed-loop reporting. You can adapt them more quickly to actual circumstances and insights from the sales department.
Marketing receives reliable data and figures to determine the ROI of its campaigns.
The data networking between sales and marketing ensures more transparency of the company's customer data, marketing data and sales data.
Closed loop reporting also helps to set realistic goals and not inflate sales expectations.
Fast loop marketing obliges marketing to contribute to sales actively.
It Is The Best Way To Implement Closed–Loop Marketing
Congratulation! You have decided to improve the relationship between sales and marketing. If both agree, then concrete implementation can begin. It applies to both the technical (i.e. software-side) and the human aspects. Here are a few points that matter most:
Technical Requirements For Closed–Loop Marketing
Closed loop reporting is based on bilateral data exchange. For this exchange and an evaluation or reporting to occur, the software systems in sales and marketing must be able to handle this data in equal measure. For example, if the sales team works with a CRM such as Salesforce or MS Dynamics and marketing with HubSpot, you usually need an integration or interface so that both tools can exchange their data and keep it in sync. Thanks to such an interface, marketing and sales have access to all data relating to a prospect/lead/customer and can evaluate it accordingly.
Suppose such a programming interface (API) is unavailable for your sales or marketing software. In that case, however, such a solution is certainly not practicable in the long term.
It is best if marketing and sales work with the same software – with HubSpot, for example. With the Sales Hub and the Marketing Hub, this inbound marketing platform offers two independent and specialized tools that communicate with each other on a uniform platform. All data can be evaluated in one place, and no additional interfaces or data exchange procedures are required.
Human Prerequisites For Closed–Loop Marketing
We have already mentioned that if you want to initiate a closed-loop reporting process, the first step is to get those involved around the table. Because only if the marketing and sales teams agree on identical data standards can both sides evaluate the findings from the reports. So it depends.
Common KPIs
Definition And Separation Of MQL And SQL
Unified Rating Scale For Leads
Another human condition: All team members, both in sales and in marketing, must think result-oriented. Because even the best reporting is useless if nobody sits down with it, draws the correct conclusions and then puts the insights into practice. Closed loop reporting provides all the relevant facts – it is up to sales and marketing to implement the knowledge gained in such a way that both are helped: marketing, which can set up more targeted campaigns, and sales, which can increase their sales.
Conclusion
Even if you have not yet implemented Closed–Loop Marketing, you will undoubtedly agree that this procedure should be the standard. Because only when marketing learns more about the sales process and sales know more about their leads can the marketing budget be used meaningfully and the paths to sales shortened.
Also Read – Social Media 
Previous
Closed–Loop Marketing – Generating The Strong Sales
Related posts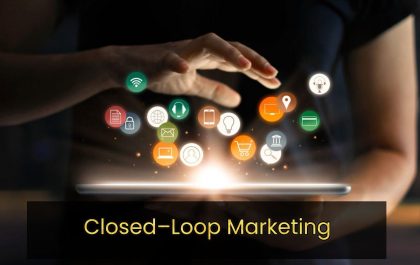 Closed–Loop Marketing – Generating The Strong Sales
Of course, Closed–Loop Marketing and sales work together, and they pull in the same direction. But do they always talk…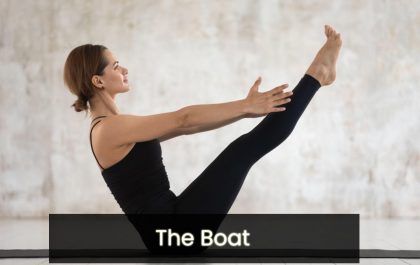 The Boat – Navasana For Strengthening Of The Core
The Boat Navasana, as the balancing exercise is also called, is demanding and may not be easy to do at…