In order to be able to create a blog successfully, many details must be taken into account. Choosing the platform on which to run the blog is fundamental. Building on this, essential basics must be observed when writing blog posts so that the blog can achieve an extensive reach.
Where Can You Create A Blog?
First, we explain "where" you can create the blog. First, you must find a suitable platform for publishing your posts. To get off to a flying start, you need to think hard about where you want to create the blog. Choosing the right package is extremely important and plays a massive role in the future of your blog. You can find out step-by-step why this is the case in the following paragraph. In general there are the following options:
Best Variants Suited For You
In any case, it depends on what goals you are pursuing with your blog. For example, if you want to start a hobby blog to share excerpts from your private life, you usually have different platform requirements than people who want to run the blog as a source of income or companies who want to run corporate blogs.
However, we are sure that if you want to exhaust all possibilities, choosing a content management system (CMS for short) in connection with your hosting is the best option.
Why Own Hosting Again?
You can choose a holster and, in contrast to modular blog systems or blog platforms, are not dependent on the system provider. You rent web space from the holster on which your blog is located with all its content. With the hosting providers, you can also select and secure your domain. It is an essential step so that you can be found on the Internet with the desired name for your blog. The service is relatively inexpensive for standard packages.
How Do I Start Blogging?
After you have chosen the appropriate platform to create the blog, you have to deal with the content to be published. You have probably already thought about which topic you want to blog about. We will show you what you have to consider.
Content Quality
If you want to create a blog, you must clearly define for which audience you want to provide content. You should be able to cater to the needs of your audience with your chosen topic. Your target group usually has different levels of knowledge. You should understand your readers well to deliver the right content with each post. Therefore, always see yourself as a problem solver and focus on the readership. The text must always convey a clear message and contain answers to all questions on the respective topic.
Blog Post Writing Tips And Tricks
So that you can start a blog effectively, we have formulated the most important tips for writing blog posts. So what about structure, design, and writing style?
Tips For Structure
Everything starts with headlines. Choose the main heading that encourages further reading and use meaningful subheadings to ensure clarity. We then recommend using a teaser to give visitors a first impression of the article's content. A bully is a prelude, so to speak, and should also tempt you to read on.
Use paragraphs to create a clear, visual structure to avoid making them too long.
Link other posts on your blog and the main blog page if there is proper context.
It would help if you used so-called "calls to action" to prompt the readership to take action by pressing a button. It is particularly interesting for companies that run a corporate blog to obtain contact information from users.
Finally, creating an "Other Questions" section is essential to clear up any last-minute ambiguities about the topic.
Tips For The Design And Formats
Of course, you want to prevent the readers of your posts from stopping mid-read and not coming back to your blog afterward. For this reason, you need to make the design unique and varied and thus create quality content. But how? Use different formats – this is especially important for long texts, so the reader does not get bored.
Tips For Writing Style
Write and understandably to optimize the flow of reading. Place essential things at the beginning of the paragraph, and go into details later. You can go deeper. Use the language of your target audience (hobby bloggers will address your readers differently than a company will manage their customers via a corporate blog).
Avoid complicated words and foreign expressions.
Formulate short sentences as far as possible.
Ensure your contribution can be easily skimmed over (e.g., by emphasizing bold letters and bullet points).
Increase Search Engine Placement
The blog must be found on the Internet to get a larger readership. You can get a high organic reach through search engines like Google. There are a few points to consider for your blog to be displayed in the top positions for a specific search query.
Numerous precautions can help to be better ranked in search engines and thus to draw more visitors to your blog. These steps are called search engine optimization (SEO for short). Keyword research is a significant action you have to deal with right at the beginning when you create the blog. You must ask yourself which search terms are entered into the search engine to get to your blog.
Linking
Do you already have a community on social media platforms such as Facebook or Instagram? Then, it s the optimal prerequisite  So, on the one hand, it makes sense to share blog posts on social media posts.
However, not only is our presence attractive. Among other things, they can consider cooperation with other blogs. You can publish guest posts on your and the cooperation blogs. A tip: email the cooperation partner you are interested in.
Blog Regularly
Another crucial point is the regularity of your publications. Not sure how often to distribute new posts? It is advisable not to pause too long between commands. Otherwise, there is a risk that readers who want to receive further information constantly will jump off. Therefore, we recommend using an editorial calendar to avoid getting lax and develop a long-term plan. Consequently, it is essential to find a good mix to retain your readership and regularly provide them with relevant information. In addition, planning the publications is necessary for companies to coordinate them with other marketing measures.
Conclusion
Now you understand the basics of starting a blog. However, there are many other ways you can improve your online presence. Therefore, it is necessary to keep moving forward to acquire further in-depth skills. For this, you must keep practicing and improvising new things.
Related posts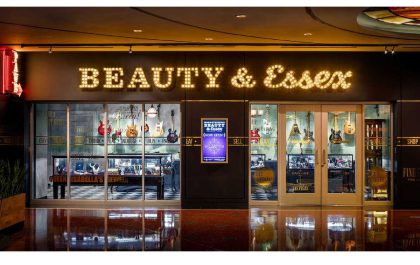 Beauty and Essex Los Angeles
Beauty and Essex Los Angeles –It's a restaurant named Beauty and Essex located in the heart of the Lower East…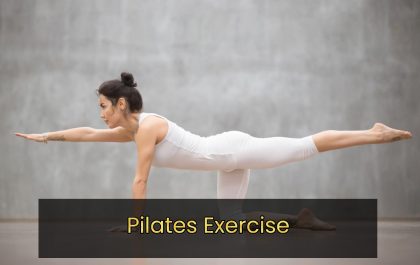 Pilates Exercise – Definition, History And Benefits
Pilates exercise inspires more and more people. It is not surprising when we look at all the positive effects of…