Eurythmy is an expressive art form that means beautiful or harmonious movement. Thus, we know this discipline as a new art technique with the objective of transformation and sanction in all the extensions of this concept. Do you want to know more about this therapeutic field? In the following parts, you will be able to discover what it is and how it works. Also, if your interest goes further and you intend to increase your knowledge, keep reading and learn about our master's degree in music therapy.
What Is Eurythmy?
The etymological meaning of eurythmy is made up of two parts. First of all, -EU means good, beautiful and harmonious. On the other hand, rhythmic refers to a good rhythm. Eurythmy is related to the harmony that a person needs in all its areas. It is an art of movement that works in music, poetry, painting and drawing. With this, the harmony of the human being is achieved in its three parts: emotional-mental, moral-spiritual and physical-vital.
And since when does eurythmy exist? Its origin is in Germany in the year 1912. As we can see, eurythmy is reasonably current, and there are still many aspects to work on, and progress can be made. Its creator was a well-known and versatile Austrian, Rudolf Steiner. He was a doctor of philosophy and created the spiritual science called Anthroposophy, on which eurythmy is based.
What Is It For?
All living things need a rhythm in life. It is important to remember that the lack of rhythm produces closer proximity to the disease. Thus, eurythmy can bring rhythm to a person's life, making these three parts of their interior coordinate and come into harmony.
Can It Be Used As Therapy?
In eurythmy, we can find 4 branches: pedagogical eurythmy (in which it is used as a subject in the educational field), curative eurythmy (used in clinics and anthroposophical medical centres), artistic eurythmy (for showing eurythmic shows to an audience) and social eurythmy (used in the business sector, whether for small or large organizations).
This movement can be used as therapy since it is one of the eurythmic branches. It consists of an active treatment in which specific movements are rhythmically repeated. Its duration is usually at least 7 weeks, although it depends mainly on that person's need. It can be applied as therapy for physical or mental illnesses at any age.
What Is Eurythmy Healing?
Curative eurythmy is focused on protecting the person from the negative influences of their environment. What does this mean? Given the current standard of living, it is almost impossible to become oblivious to the effects that cause the debilitation and destruction of the organism. Over time, symptoms affect the heart rate, circulation, and respiratory system.
This movement branch, known as eurythmy, is an active therapy that allows people to consciously participate in becoming healthier and more balanced.
Where To Learn About Eurythmy?
Study a master's degree in music therapy at Esneca Business School Latin America. Now that we have more knowledge about this movement, you may be more interested in acquiring training that lets you learn more about eurythmy. For this reason, we want you to know a therapy closely related to this area since its focus is music. At Esneca Business School, we have a complete specialization in music therapy with which you can learn about:
The basics of music.
The profile of the music therapist.
How the music therapy sessions are developed.
Music therapy in children and geriatrics.
Music therapy focuses on disorders and diseases.
Other disciplines that make use of music, such as eurythmy.
All this knowledge can be acquired through the online modality. With this, your study materials will be completed in the center's Virtual Campus, so you will not have to attend in person. On the other hand, we don't have established schedules. Our students have maximum time flexibility to study at the time they want. Also, if you have questions during your journey through this master's degree, you can solve them thanks to our personalized tutoring service. Get in touch with us and get more information without obligation.
Conclusion
Therefore, eurythmy consists of movement and serves to express emotions, coming to stand out as a means by which one can communicate. For example, when it is used in music (known as pitch eurythmy), it is possible to express the three essential elements of music: harmony, rhythm, and melody.
Also Read – Health
Related posts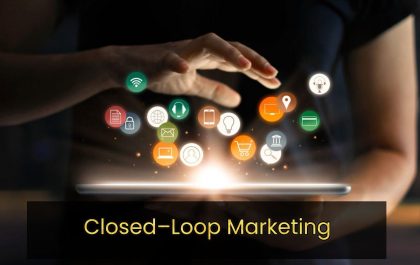 Closed–Loop Marketing – Generating The Strong Sales
Of course, Closed–Loop Marketing and sales work together, and they pull in the same direction. But do they always talk…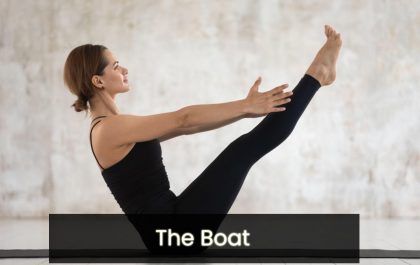 The Boat – Navasana For Strengthening Of The Core
The Boat Navasana, as the balancing exercise is also called, is demanding and may not be easy to do at…