Have to admit, I'm obsessed with eyelashes. Knowing how to grow eyelashes is one of the topics that has always interested me the most. Beautiful, long, and strong eyelashes are one of the most important symbols of beauty since they make your eyes stand out with something straightforward.
You can go without makeup because good eyelashes make you feel more beautiful. I have spent years trying postings, homemade tricks, and thousand-and-one inventions to make eyelashes grow, so I will share my experience with you.
How To Enhance Your Eyelashes (Natural Or Not)
First of all, I am going to start at the end. Instead of explaining how to grow your own eyelashes, I will tell you about the options to enhance the ones you already have or use falsies since I have tried everything. I will tell you about the assistance and drawbacks that I have found each one:
False Eyelashes
The fastest and temporary solution. At first, applying them is a bit difficult, but with practice (I recommend you sit down calmly one day to practice, because then in a hurry there are usually disasters), you will see that you do it very quickly. For quality and duration, I recommend the ones from Huda Beauty, although if you want to start with cheaper ones, the ones from the Ardell brand are perfect.   There are complete ones that cover the entire eye or individual ones that you can apply as many as you want and in the areas, you most want to enhance. I like the individual ones, but they also take longer. Duo's glue, yes or yes, the other ones I've tried either don't stick or end up with glue even on your identity card.
Eyelash Extensions
They are adorable at first, but I will not repeat them after trying them because they destroy your eyelashes. Many will tell you, that they do not damage the eyelashes and that indeed they did not do them well but being realistic. You are adding additional weight to the hair of the eyelashes that also get tangled up between them, and you hope that they do not fall out anymore and harm. It is going to be no. For a special occasion, it is fine, but after that, you will have to spend months taking care of your lashes to the fullest to recover them.
Eyelash Perm
Your natural eyelashes curl with curlers making them more curved. Yes, they stand out more, but the curve is very round, so you lose a bit of length in the end, so I didn't do it again.
Eyelash Lift
I just tried this one, and I will repeat it for sure. Like the perm, the idea is to get more raised eyelashes. Still, unlike the perm, it is done from the root, so the eyelash goes up a lot (and when I say a lot, it means a lot), so if you have solid eyelashes and you would like to intensify its length, I encourage you to try it. Also, even though the procedure is a bit uncomfortable because your eye is being poked for almost an hour, I haven't noticed that it damages the lashes and lasts about two months.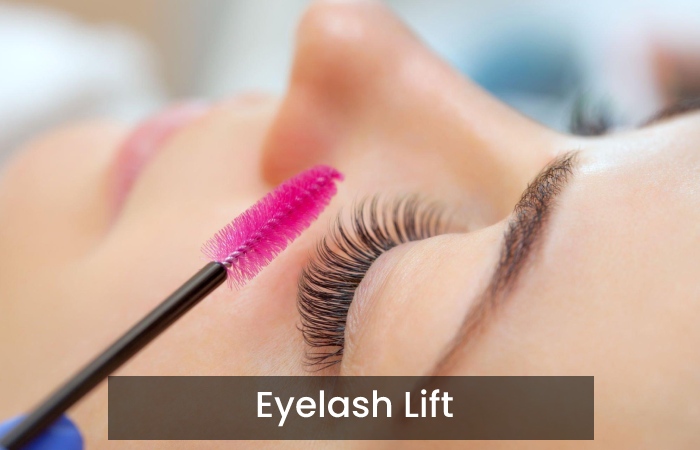 Eyelash Curlers
Although they seem, all the same, nothing is further from the truth. Some constantly pinch you, those that do nothing, and those that, after 1 minute, it is as if you had not done anything (like going to the hairdresser on a rainy day, basically). However, my favorite, and one that I would not change for anything, is the Charlotte Tilbury curling iron. I bought it with other brand products (you can read my favorites here), and I have been faithful to it since then.
Mascara
I have tried all of them, and when I say all of them, I mean all of them, but the best ones for me are Charlotte Tilbury's Full Fat Lashes and Chanel's Inimitable Mascara. However, I have to say that I think it has changed its formula in recent years because I used to like it even better.
How To Make Eyelashes Longer
Now yes, let's get down to business. As you know, I like to talk about all the methods I know and tell you if they seem more or less effective, so I will speak clearly. Some products are suitable for regular maintenance, products to improve the appearance of the eyelashes a little, and others that make you have eyelashes. Yes, the difference, in this case, is accompanied by an increase in price.
Castor Oil
The option for the most natural, those with a smaller budget and, above all, a lot of patience. It doesn't work miracles, you have to be very constant, and above all, it's a bit of a pain because applying a product that comes in a bottle of oil to the eyes becomes heavy. The best option that has occurred to me is to use it as an eye makeup remover since the oil also wears waterproof mascaras and, thus, kills two birds with one stone. But come on, I've never been very consistent with this option.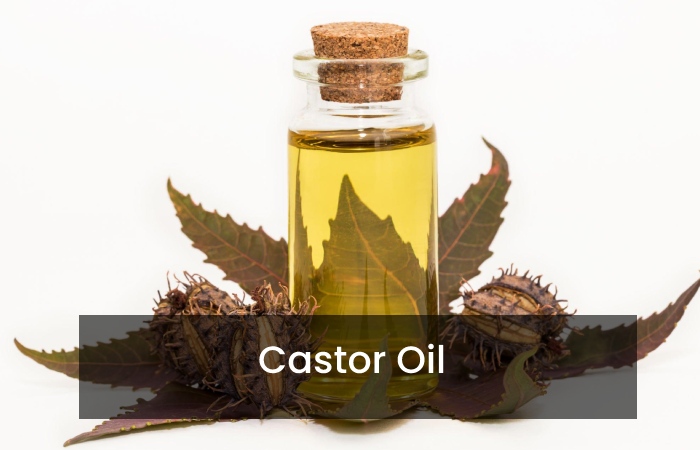 Care Serum
They are the ones that they sell you as they make your eyelashes grow, but for their average price, you already know that they will not do much, either. It does make them fall out less, and man, they help a little, but you're not going to get some ad tabs just with this option. I consider them a maintenance option between expensive serum and expensive serum to keep the lashes strong but without having to sell a kidney to pay for them.
Growth Serums
Here the price skyrockets, and we go from €50 to €150 with mini bottles that cover a couple of months of treatment… yes, I know, it hurts to see it. Here each one spends what she can and wants, so I'm just telling you about my experience so you can decide. There is a broad debate here about whether or not prostaglandins (sounds like an insult but let's say they are "hormones" added to the product), but most formulations have already been changed to eliminate them. They also said that it changed the color of the eyes.
What Not To Do With Your Eyelashes If You Want To Grow Them
Apart from taking into account these tips on how to make your eyelashes grow, you also have to consider avoiding everything that damages them: Removing eye makeup by dragging dirt, rubbing your hands in your eyes, or touching them excessively, and here is my greatest regret, the bangs. If you wear side bangs, you will notice that the look on which the charges fall tends to have shorter, less thick, or weaker eyelashes, and if you wear it straight, in this case, it will happen in both eyes (although perhaps you will not have noticed because you have nothing to compare with).
Conclusion
Eyelashes play a substantial role in the beauty segment. It provides a different look with a beautiful outlook. I have tried almost all of them and I have quite sensitive skin and no redness or change in color, but you can always do a test on a specific area and then start the treatment in earnest.
Related posts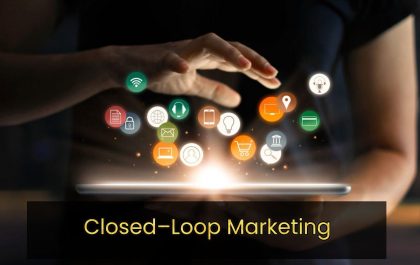 Closed–Loop Marketing – Generating The Strong Sales
Of course, Closed–Loop Marketing and sales work together, and they pull in the same direction. But do they always talk…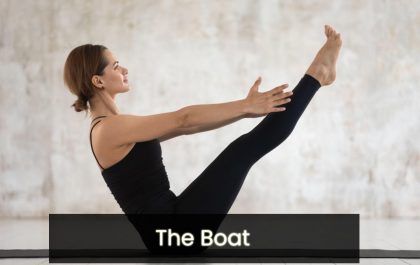 The Boat – Navasana For Strengthening Of The Core
The Boat Navasana, as the balancing exercise is also called, is demanding and may not be easy to do at…