The Kamalaya Wellness is a multiple award-winning wellness oasis and holistic spa surrounded by unique nature. Located directly on the beach, nestled in the lush green jungle amidst a landscape of majestic boulders, the peaceful setting surrounding Kamalaya guides the mind back to its natural rhythm. This center gives the Kamalaya special, healing energy.
As Founders, we believe Kamalaya's exceptional vision and leadership sets it apart from other resorts. The Kamalaya is not simply a hotel with an attached spa and wellness area but is based on a concept shaped by our wellness background. My husband John lived for 16 years as a yogi and monk in the Himalayas in India. I bring a subtle combination of western and eastern medical knowledge of healing to the Kamalaya. I have included all the wellness programs: popular detox, anti-stress and burnout programs, healthy lifestyle, yoga and emotional balance programs.
What Is The Kamalaya Holistic Wellbeing Concept?
Kamalaya is a way of life shaped by our experiences and our desire to inspire others. The idea for the Kamalaya was inspired by John's 16 years of spiritual studies at a Himalayan ashram and my 30 years of experience studying diverse Asian healing and spiritual traditions.
Kamalaya's holistic approach to wellness aims to tap into each person's inner healing powers through the harmonious integration of heart, body and mind. Health and a vital connection to nature are fundamental to the Kamalaya experience and permeate every resort aspect. Accommodation, hotel grounds and the resort have evolved around this idea as an extension of the original holistic philosophy.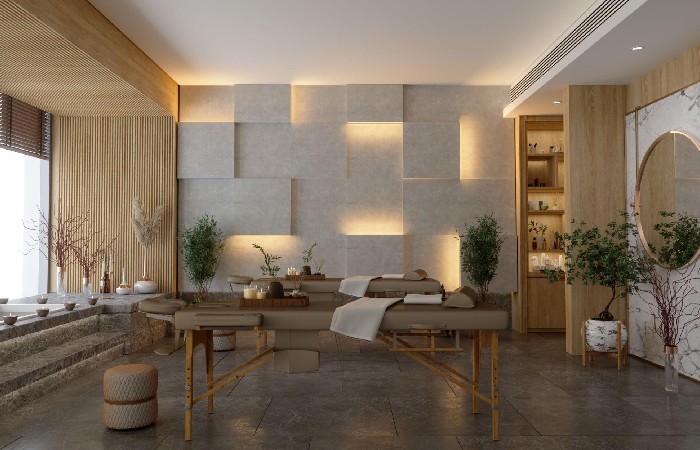 Kamalaya is influenced by original Asian healing traditions such as Traditional Chinese Medicine (TCM), Ayurveda, western holistic approaches, naturopathy and homoeopathy, and current medical research. We uniquely combine treatments and therapies to achieve a focused, solution-oriented result. All wellness programs are holistic and sustainable. They also motivate and inspire our guests to continue their healing journey after leaving Kamalaya.
What Can Guests Expect At Kamalaya Wellness?
Kamalaya integrates holistic medical traditions from the East and West. Overall, it offers a range of over 70 therapies and treatments. In addition to massage and body treatments, offerings include Ayurvedic medicines, TCM, naturopathy, homoeopathy, emotional healing and other holistic offerings. Kamalaya's wellness programs synergistically combine different healing traditions. They are result-oriented and offer solutions for detox, stress, burnout, healthy lifestyle (sleep improvement, optimal fitness, ideal weight) and emotional balance.
Guests benefit from a highly professional team of experienced therapists from various fields, including alternative practitioners. It also includes Thai medicine therapists, massage therapists, traditional Chinese and Ayurveda therapists, a doctor, nurses, personal trainers and Pilates and yoga teachers. In addition, our guests have the unique opportunity to work with a team of specially trained meditation and life improvement mentors to improve their mental health. Before the mentors joined the Kamalaya, each had been a practising monk in India or Thailand for over ten years. Her teaching is inspired by traditional Asian philosophy combined with a contemporary approach to modern issues, stressors and concerns.
Optional daily classes include different styles of yoga, Pilates, meditation, pranayama, thai chi, qi gong, fitball, stretching, suspension exercises, water aerobics, water yoga and much more. There is also the option of personal one-on-one training. Many guests find the morning lectures by our Life Improvement Mentors very inspiring. The topics are relationships, stress reduction, establishing positive habits and creating emotional balance.
Do I Have To Choose A Program Before Arriving At Kamalaya?
Whilst most of our guests book a spa programme, they can choose to book just a room at first and add on the treatments a la carte. We recommend deciding on a schedule and completing the health profile online before arrival. It helps our wellness team learn about your health history and wellness goals. It allows guests to create their ideal wellness plan. For those unsure which program best suits their needs, there is the option of calling or skyping one of our international team of naturopaths before arrival.
Is It Possible To Change The Booked Wellness Program After The First Wellness Consultation?
Naturally! At any stay stage, we offer guests the flexibility to customize their program to suit their goals and needs. Each visit begins with an individual first consultation with one of our naturopaths. Here the personal health history and wellness goals are discussed, and a program is designed that meets your requirements. It creates a wellness program that is perfectly tailored to you.
What Can Results Be Expected?
It depends on the guests and their current needs and goals. Guests have various goals in mind, ranging from life changes (changing jobs etc.) to the desire to live a better, healthier lifestyle, break unhealthy habits and "start life anew". People are looking for a way to recharge their batteries, gain mental clarity, and achieve fitness and weight loss goals. In general, most guests see time as an opportunity to look at their lives from a distance, decide what needs to be changed, and then incorporate new, healthy habits into their lives.
The Kamalaya offers the ideal environment to get back into balance with nature's natural rhythm and initiate life changes. To begin, we address guests' goals through three fundamental principles of healthy living: diet, exercise and sleep. It's not about quick fixes, it's about being mindful of recognizing our natural state, habits, and behavioral patterns.
Guests often tell us that they were surprised at how delicious healthy food can be and how good it is for them to eat this way. Many of our guests adopt healthy eating habits and enhance them with fresh ideas. After their stay, guests feel a clear mind, relaxation and inner balance. Many of them are even beginning to incorporate meditation and mindfulness practices into their daily lives. In theory, most know that these practices can have a positive impact on our lives, but only here at Kamalaya do many take the time to truly experience it. Once they experience the benefits, many are inspired to bring the practice into their own lives.
Conclusion
Kamalaya Wellness – When guests want an enriching conversation with others, they'll find it. If you want privacy, that's also possible. Comfortable, inspirational sharing is the norm at our Community Table. A place to bring people together through the ritual of the meal. In addition, we organize cultural, spiritual, educational and artistic events, where guests are invited to socialize with others in a relaxed atmosphere.
Related posts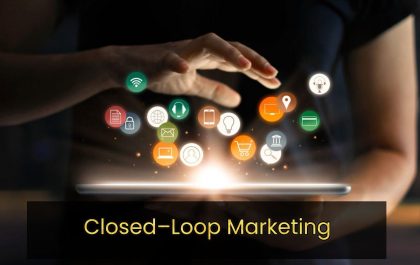 Closed–Loop Marketing – Generating The Strong Sales
Of course, Closed–Loop Marketing and sales work together, and they pull in the same direction. But do they always talk…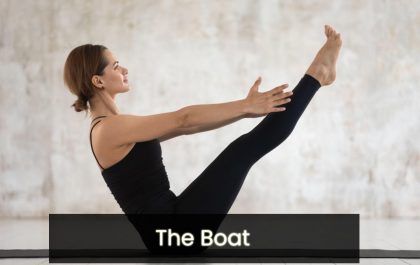 The Boat – Navasana For Strengthening Of The Core
The Boat Navasana, as the balancing exercise is also called, is demanding and may not be easy to do at…