Local marketing should be fundamental to their promotion and marketing strategy for smaller businesses. Why? It works very well to increase a brand's visibility before an audience connected by natural reasons of proximity.
Before sharing the seven tips to apply this strategy, we will clarify what it is about: in a nutshell, local marketing focuses on a target market segment that shares the same geographical area with a brand. The distances are short, so it applies to neighborhoods, towns, and cities.
For example, if you have a clothing store in Mexico City, it will not make sense to include cities like Toluca or even the corporate zone of Santa Fe in this strategy. Instead, amid a population of more than nine million people from the capital, it more effectively concentrates on the neighborhoods and nearby delegations.
So, if we send a powerful message to the right audience, our investment in advertising marketing will be much more efficient. Consequently, we will directly impact sales, and, best of all, we will create a group of loyal customers willing to recommend our brand.
What Types Of Businesses Benefit From Local Marketing?
Although all companies can benefit from this strategy, it is essential for those with physical premises— grocery stores, restaurants, or clothing and shoe stores. However, even if a business has an online store, local marketing works very well to increase traffic to a location and increase brand recognition: offering customers the opportunity to live the offline experience.
In the case of services, local marketing also offers significant advantages. These benefits are evident in the case of an aesthetic that needs, yes or yes, a physical space. But they also exist in the case of a law firm or accountant or in that of a publishing house. After all, no matter how fluid communication is via cell phone or email, nothing replaces face-to-face personal contact.
Now, let's see small businesses' seven recommended local marketing practices.
Do Local SEO
As we have repeatedly repeated in this blog, SEO optimization is essential to generate traffic on a site. In the case of local marketing strategies, the keywords and phrases used must be connected to a local market. To discover them, you first have to investigate what are the searches related to your products and services that your community does on Google, to include specific locations in the keywords. For example, instead of "professional cleaning of wedding and cocktail dresses," opt for "professional cleaning of wedding and cocktail dresses Polanco II Section."
Generate Landing Pages For Each Store
If your business has branches, don't just list them in the website's contact section. Instead, give them the importance they deserve and create unique landing pages for each, where you can share more specific information with customers. That is, not only the address, but information on how to get there, nearby parking lots, or in the case of a gastronomic establishment if there is a playground for children.
Register Your Premises In Google My Business
It is a super effective local marketing tool that most small businesses still don't take advantage of. There you can share information such as the location of the premises, opening hours, photographs, and contact information; and, of course, in this new normality, restrictions such as the obligation to use face masks inside the facilities and indicate the maximum capacity.
Optimize Profiles On Social Networks
Social networks are also beneficial for your business to be more visible and locatable within its community. So please take advantage of them, including the location's address, a map, and opening hours in the profiles. Also, keep your posts active to build trust among those who still do not know your brand or have not tried your products or services.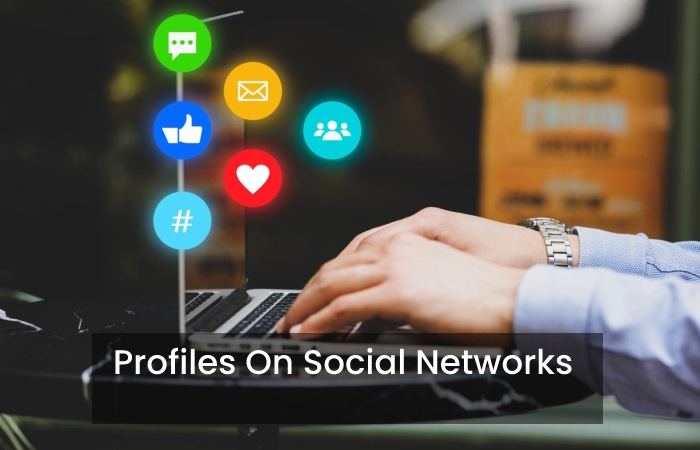 Encourage Positive Customer Feedback
Invite your most loyal customers to leave positive comments about your location on Facebook, Instagram, the business website, or the comments section of Google Maps. Establish a mechanism to automate these recommendations and offer your brand's consumers incentives, such as discount cards or free products. And don't forget to respond to those comments, especially the negative ones. Always do it with humility, authenticity, and a spirit of service.
Organize Or Participate In Local Events
Who can doubt all the advantages that digital marketing offers us? But do not overlook the opportunities to connect with the heart of your audience through events where your customers can meet you in person. Among the type of events that you can organize is the launch of new products or talks with experts considered a reference in your field of activity. You can also support as a sponsor through initiatives for the benefit of your community, such as bazaars, health days, or artistic festivals.
Segment The Customer Base By Location
Finally, it incorporates a new process for capturing leads so that your customers share their addresses or zip codes with you. The best way to access this information is to include that section on the physical store registration forms; for example, to receive news about offers and promotions. You can also do it through the business website. With this data, you will be able to launch email marketing campaigns more focused on the habits and needs of different customer segments; This way, you will get better results than if you launched massive campaigns.
Conclusion
As in any effective marketing strategy, the most important thing is to be clear about our potential clients, what they need, and how we can help them with our products or services. Above all, when there are previous nearby options or our brand is not yet known nationally.
Related posts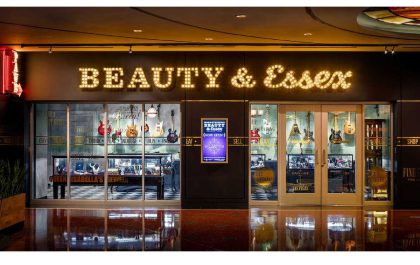 Beauty and Essex Los Angeles
Beauty and Essex Los Angeles –It's a restaurant named Beauty and Essex located in the heart of the Lower East…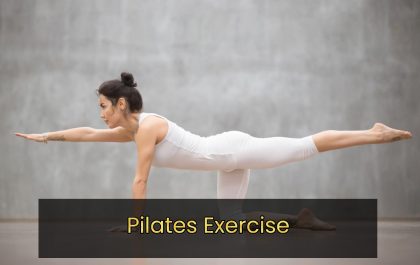 Pilates Exercise – Definition, History And Benefits
Pilates exercise inspires more and more people. It is not surprising when we look at all the positive effects of…