Marketing Tools – Thanks to the arrival of the internet, many aspects of the physical world have moved to the digital world almost without realizing it. Advertising is the best example of digital technological change transforming how it is sold and consumed. There is now so much talk about online or digital marketing, a series of commercial actions. It has evolved as digital resources advance and increasingly has more tools. Would you like to know what all of them are? Do not miss the blog. We explain them all. Or, become an expert on the subject with our training in Digital Marketing. How does online marketing work?
At the same time digital technology has been developing, online marketing has undergone intense changes, both in the ways of doing it and the resources it uses, as well as in the opportunities it offers users.
What Is Needed For Online Marketing?
To create an excellent online marketing strategy, it is necessary to have complete knowledge of the digital tools this sector offers to carry out small to complex campaigns. However, with all these resources the possibility of mixing techniques and costs is infinite. Below, we show you the fundamental mechanisms you must consider to start managing online marketing.
Search Engine Optimization (SEO)
SEO is the optimization of search engines, which index web pages so that the user finds what he is looking for. The most used search engine is Google, which is not the only one. Yandex (Russia) and Baidu (China) are significant competitors worldwide.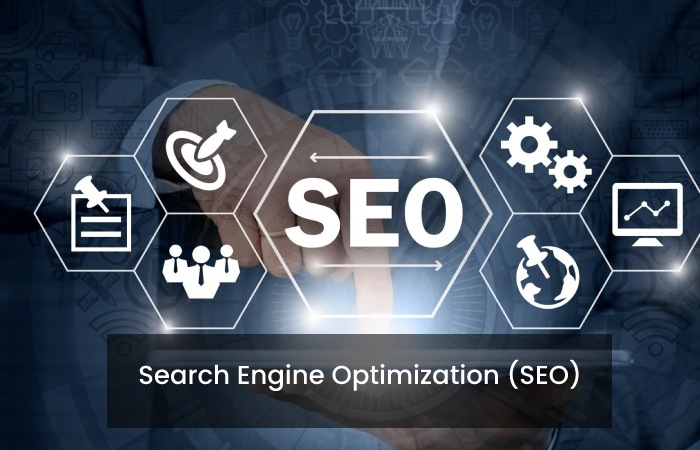 The SEO tool allows us to understand how search engines work and helps to position the pages of our website in the first results. This objective is to get the highest number of visits organically through a plan that requires time, effort and dedication. Therefore, its effects will be observed in the long term due to the low economic investment. In addition, your control over SEO will depend on the search engine algorithms and the practices we apply to our website.
SEM – Search Engine Marketing
This tool is used to develop the ads that appear on search engines. Unlike SEO, SEM creates paid ads, the segment opportunities for the audience are more incredible, the control you have is higher, and the sales results are faster.
An SEM specialist defines, creates and develops marketing campaigns based on keywords that drive traffic to a particular website. However, the intention is to convert this traffic into potential customers by purchasing a product or service online.
Social Media Online Marketing Tools
Social media marketing is the mixture of online marketing actions with the possibility of disseminations. It is through social networks as part of a company's global strategy. Its main objectives are to improve branding, increase the number of leads. In addition, achieve more sales in the medium and long term. For this reason, it relies on Social Ads, which are ads on the platforms of Facebook Ads, LinkedIn Ads, and YouTube Ads. It also includes many others.
Display Marketing – Marketing Tools
Display advertising represents an online format in which the ad, better known as a banner, is shown on a destination web page. This system comprises text, image, audio and video and is presented at the top or side of the page.
The development of technological programming and the evolution of mobile devices has favored the growth of display marketing. In addition, it is one of the favourite formats of small and large companies.
Email And Affiliate Marketing –
Email marketing takes advantage of a company's database to send communications to individuals. Although it is already a well-known and used strategy, it is still part of good habits and is still very effective in online sales.
Affiliate marketing is a digital marketing strategy in which the affiliate takes advantage of their website traffic. In addition, it is to advertise a company's product or service.
Conclusion
Digital or online marketing is the set of all commercial strategies and procedures that are carried out in the media and internet platforms. This activity has been applied since the 1990s to use the various traditional marketing techniques to the digital spectrum.
Related posts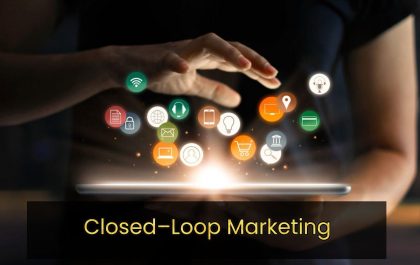 Closed–Loop Marketing – Generating The Strong Sales
Of course, Closed–Loop Marketing and sales work together, and they pull in the same direction. But do they always talk…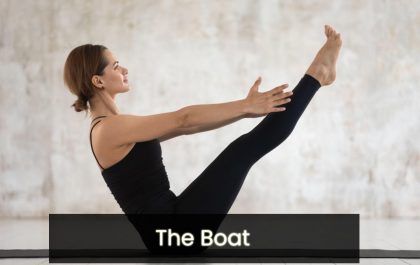 The Boat – Navasana For Strengthening Of The Core
The Boat Navasana, as the balancing exercise is also called, is demanding and may not be easy to do at…