OPI Infinite Shine is a collection of nail polishes from the OPI brand. It solves one of the inconveniences we find in gel and classic nail polishes, positioning itself somewhere in between.
OPI Infinite Shine is a three-step ritual that extends polish wear without resorting to gel options. Its duration cannot be compared with the semi-permanent gel manicure. Still, it quickly offers us an average of 7 days, and can even be ten days, with a perfect enamel and a lasting shine.
Unlike gel polishes, with OPI Infinite Shine, there is no need to polish the nail with electric files, apply UVA lamps or have to use specific nail polish removers that damage the nail.
Not only does it make our task easier by avoiding having to go to the beauty salon to get a long-lasting nail polish, but OPI Infinite Shine also does not damage the nail, another of the most critical problems with semi-permanent manicures.
OPI Infinite Shine Buy
OPI Infinite Shine works in three steps: First, we will apply OPI Infinite Shine Base Coat which will prepare the nail by smoothing the surface and making it easier to use the chosen color. In terms of color variety, we currently have about 30 OPI Infinite Shine colors to choose from, from the most classic tones to others that are more daring and striking.
To ensure maximum durability, we will apply two coats of nail polish, although just one coat is enough to cover the nail easily.
Finally, we apply the last step, OPI Infinite Shine Top Coat, which will finish sealing the enamel,   giving it flexibility and a lasting shine.
Although it might seem that applying only the OPI Infinite Shine base and top coat together with any other OPI nail polish, it is essential to know that the duration will be much shorter since it is a nail polish that we could define as "elastic" that helps to avoid the typical chipped tips and bumps in the enamel.
As a curious fact, and therefore the comment about the elasticity of the enamel, we are used to enamels falling off little by little from the tips. Still, in this case, if the enamel jumped (much less common than in traditional ones), we could See how the actual nail polish comes off in one piece. It shows us how its formulation differs from conventional or gel nail polishes.
I recommend. Of course. It lasts much longer than most polishes for less cost, less time, and less damage to the nail than gel polishes. It is more expensive than traditional enamels, but if we consider that the containers are pretty large and that we will reduce the frequency of use, it is an excellent investment.
Where To Buy OPI Infinite Shine Cheaper?
OPI Infinite Shine is available in many stores and perfumeries. However, considering that it is a three-step system that is sold independently, it is more expensive than traditional enamels, so it is essential to know where to buy it at the best price.
After much comparison, the best and cheapest option is to buy it by Fax  (only in the online store, it does not have physical stores). Its usual sale price is €20, but you can find it in this online store for an average of €12 for each step ( OPI Infinite Shine, Top Coat, and Base Coat). In addition, the shipping costs are free from €59 of purchase, and they usually have multiple promotions and discount codes that can make it even cheaper for us.
Conclusion
Most women use nail polishes because of the diverse nail shades. It provides beauty with perfection. However, there are numerous brands in the market which provide different shades. Therefore, selecting the right shade for the right kind of nails is necessary.
Related posts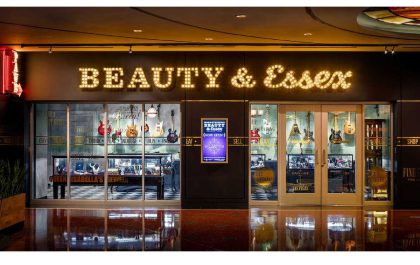 Beauty and Essex Los Angeles
Beauty and Essex Los Angeles –It's a restaurant named Beauty and Essex located in the heart of the Lower East…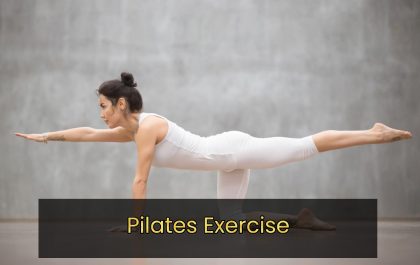 Pilates Exercise – Definition, History And Benefits
Pilates exercise inspires more and more people. It is not surprising when we look at all the positive effects of…