Oily Skin – We've all been there: it's noon, and the face looks like you could roast a chicken in the glow. But don't worry, even we with oily skin can wear makeup that lasts all day and still looks fabulous. We share our finest tips on choosing and applying cosmetics for oily skin.
Where Does This Shine Come From?
Oily skin occurs when the skin's sebaceous glands produce too much sebum. Sebum is a waxy, oily substance that protects and moisturizes the skin. It is essential for keeping the skin healthy. However, too much sebum leads to oily skin, clogged pores, and acne. Getting to grips with oily skin requires making regular skin care a habit.
Just washing your skin won't solve your problems. The more you pass, the more the sebum glands try to lubricate the skin. So while you slowly and gently find a solution with your dermatologist, you shouldn't necessarily look for makeup for oily skin in the drugstore. These products contain many silicones, mineral oil components, and paraffin. Fillers are why these products can be offered so cheaply and why your skin often gets worse from them. For the following guide, we recommend that you choose natural cosmetic products that are not tested on animals and are enriched with natural ingredients.
Makeup For Oily Skin – Some Simple Tips
Applying foundation, concealer, contour, and blush in the morning can be a simple process considering the amount of time, effort, and patience it takes. However, when your foundation slips, melts and sinks into skin folds by midday, that's all the more annoying. While this is right for all skin types, those with oily skin have an even harder time – the makeup emulsifies with the natural oils more quickly, leaving a messy and sticky look. Add these tips to your morning routine, and your oily makeup will stay put.
Change Your Skin Care
A good makeup look begins long before the foundation is applied. Prepping your skin well will give you clean skin that's easier to apply makeup. It's best to start with cleansing and exfoliation. It will help you control excess sebum and slightly shrink pores over time.
You'd be wrong if you think oily skin is your free pass when it comes to moisturizing. Even the oiliest skin needs moisture to keep the sebaceous glands from working overtime to compensate. A gel-based lotion or moisturizer moisturizes the skin without making it slippery or greasy.
A multitasking regimen (e.g., a foundation moisturizer with SPF) can prevent the skin from being overburdened with too many products. It allows the pores to continue to breathe, does not clog, and reduces pimples despite oily skin.
Use The Primer Or Not?
Even the experts usually disagree on the need for a primer. A primer helps when applying makeup for oily skin and large pores. However, make sure it doesn't end up being too much of a good thing. Ninety-five percent of the time, a moisturizer is enough as a foundation. The cream can also mattify extremely greasy areas and allow the base makeup to stick. Apply with a foundation brush and blend from the center of the face to the sides. Want to use a primer but don't want to apply it all over? You can prime the areas that need it most – pimples, the T-zone, and the areas of your face you touch frequently.
Apply An Even Foundation
It would help if you chose the proper foundation for your skin type. The right makeup for oily skin is either a powder (one that should be applied with a damp sponge) or matte makeup for oily skin. Tinted moisturizers with a more gel-like consistency also work – they don't smear or leave streaks on your face. If you only need to protect a specific area (e.g., pimples or dark circles under your eyes), you can use a creamy, thick concealer with a sticky consistency for spot-concealing where needed. Makeup artists also recommend applying the foundation with a stippling brush, using quick movements to avoid the product running. A thin opacity can prevent.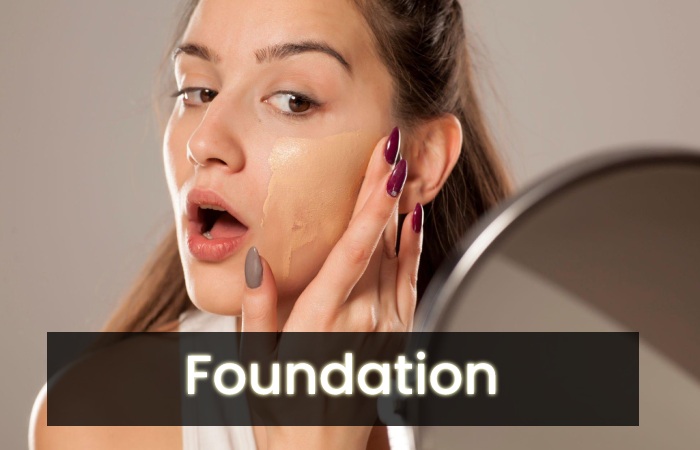 Choose The Recipe Carefully
Do you like the fresh skin trend? Some makeup artists warn that makeup can look greasy after an hour or two of wear. If you don't like the wet look, you should avoid extremely shiny highlighters and choose matte colors to define the face. Creamy and liquid consistencies work better on an oilier face since powder can emulsify with the natural oil and leave your face looking messy and streaky. Gels or light balms, especially for blushes and contouring products, can absorb more easily into the skin than their powdery counterparts.
A primer is essential for the eyes. It can prevent the smudging of concealer, mascara, and eye shadow in this area. You can also try the sandbagging method to soak up the oil: use a sponge to apply loose powder over makeup (you'll need more than you think), focusing on the areas under the eyes and around the lips. Let the powder set so it absorbs the oil from your skin, then brushes off the excess with a fluffy brush. It is a beautiful way to combine liquid makeup for oily skin with a powder and make your look extra durable.
Fix Correctly
Most ladies use a fixing spray after applying their makeup, but here are a few things to consider. Makeup for oily skin stays much better if the setting spray is sprayed before the foundation. It also moisturizes your face and removes excess oil. If you don't want so many different products in your closet at home, you can also use the powder trick here. The powder ensures a different matt complexion and fixes the makeup against oily skin. Choose a translucent powder if you want your look to look extra natural, and you'll be free from worrying about telltale shine all day long.
Conclusion
There are various skin types depending on the nature of the skin. Generally, we consider two types of skin, i.e., dry and oily. These two are very different from each other. Oily skin is mostly acne prone, so it is essential to take proper care and follow a good routine. Above given are various methods to keep your skin healthy.
Related posts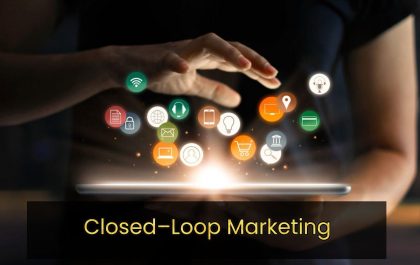 Closed–Loop Marketing – Generating The Strong Sales
Of course, Closed–Loop Marketing and sales work together, and they pull in the same direction. But do they always talk…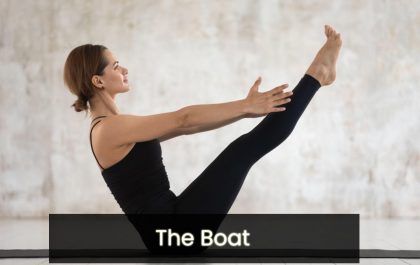 The Boat – Navasana For Strengthening Of The Core
The Boat Navasana, as the balancing exercise is also called, is demanding and may not be easy to do at…