Why has social media marketing become so important in recent years? Why should companies rely on social media strategies? And above all: what exactly is social media marketing? All of these questions are answered in this post. In addition, you will receive essential information on how you, as a company, can create and edit your social media content and marketing channels.
What is Social Media Marketing (SMM)?
Social media marketing is a relatively new and modern approach to targeting potential customers. Since young people are much more active on social networks, social media marketing offers a significant advantage over traditional marketing channels.
In concrete terms, marketing in social networks is about creating content to draw the attention of potential customers to the product to bind potential customers to the company through interactions
The social media content should be specific to the platform and unique. Only those who can stand out from the crowd can benefit from higher conversion rates and increased brand awareness. Receiving impulses and direct feedback from customers through social networks is essential. You can easily find out which products are popular, whether there are gaps in the market, or whether there is still room for improvement.
Primary Reasons For Using Social Media In The Company
Social media brings more traffic to your website. You no longer have to wait for customers to visit your website via search engines like Google. Social media platforms already account for a large part of website traffic. Pinterest and Facebook, in particular, work very well as traffic suppliers.
A big plus is that social media channels make your company appear authentic. Before making a purchase decision, interested parties often obtain information from several platforms. Therefore, companies that can be found on several channels post-well-maintained and meaningful content appear more severe and authentic to interested parties. This can give you an edge over the competition.
Many techniques/methods can help you achieve your marketing goals. A detailed explanation of the individual techniques can be found on our DBC website.
Improving Conversion Rate And Generating Leads
The correct target group is automatically addressed when products are shared via social media channels. As a result, social media mainly reaches people who are interested in a company or product.
As a result, wastage, such as television advertising, is much lower. SMM is, therefore, perfect for improving conversion rates, generating more and better leads, and increasing sales.
Improving Conversion Rate And Leads
Ways To Get More Leads
Sweepstakes – To Promote Your Products
Links to your products and your website – this allows interested parties to find out even better information about the company
Post Posts From Well-Known Personalities
Share User Experiences
Market Products Via Social Media Profiles – For Example, Via Instagram Shopping
Maintain Customer Relationships
It would help if you interacted with your social media followers. Respond to comments, offer help with problems, or create polls to get to know your followers better. As a result, the content can be better adapted to the target group.
The aim is to gain the followers' trust to become long-term customers.
Observation Of The Competition
First, you have to define which companies belong to your competition. Which these companies pursue social media strategies? Does the competition work with influencers? What products are the competition promoting, and how are these companies interacting with followers? The important thing is: Pay attention to how well these strategies work with the competition. Establishing procedures that don't work for the competition doesn't make sense.
Research And Collect Target Groups And Buyer Personas
First, it must be defined for the content to be created. There are so-called buyer personas for this. These fictitious people have specific characteristics and are attractive to our company. The defined buyer personas must then be assigned to a target group. A target group is a group of people with similar characteristics. It forms a section of the overall market. It is essential that all people in a target group can be addressed with the same marketing measures.
Target Groups And Buyer Personas
Based on your buyer personas and target groups, you have to think about which content can be used to reach the targeted followers and customers. To do this, it is essential to pay attention to the characteristics and habits of users.
Find And Select Suitable Social Media Platforms
After the target group has been defined, it must be decided which platforms can best be used to reach these people. There is no general solution for this. Each user group responds better or worse to different social networks. But it also depends on the content that you create. For example, if you want to post-installation instructions, a video platform is more suitable than an Instagram channel.
Content Creation
Are there customers who are loyal to you? Use these brand advocates! Repost posts or encourage using hashtags related to you. Ask for guest posts or hire experts to create valuable posts.
Influencers also have a significant impact on the social media community. Many people buy or recommend products promoted or used by influencers. Therefore, try to win over influencers!
Difference between social media marketing and influencer marketing
Social media marketing describes all activities and measures in social media. These measures can be:
Blog Posts
Stories
Highlights
Videos
Influencer Marketing
Influencer Marketing
Influencer marketing is, therefore, a part of social media marketing. More precisely, influencer marketing is an instrument used to work with. Influencers' broad reach and influence are perfect for putting a product in the spotlight.
Influencer marketing can reach new target groups. For example, they can draw other people's attention to your product by sharing and commenting on a post.
Social Media – Chances And Risks
As mentioned earlier, social media marketing offers many opportunities for a business
Increase Popularity
Generate Reach
Boost Sales
Stay In Touch With Customers
Chances And Risks
However, it must be borne in mind that incorrect communication can result in risks. Dissatisfied customers will make their displeasure known on social media. As a result, the rapid dissemination of content can lead to unwanted effects. The opinions on the Internet do not always correspond to those of the company.
These negative opinions can become uncontrollably independent. It can damage the image of the company or the products. Therefore, reacting to negative opinions/criticism is essential and convincing users otherwise.
Conclusion
Finally, social media marketing offers many benefits for your business. You can use it to increase your reach, stay in touch with customers, or add value to customers. With their broad economic knowledge, DBC graduates are ideally positioned for the modern and digital world. On our DBC Recruitment page, you will find a lot of helpful information about our students. You will also be supported there in your search for highly qualified employees.
Related posts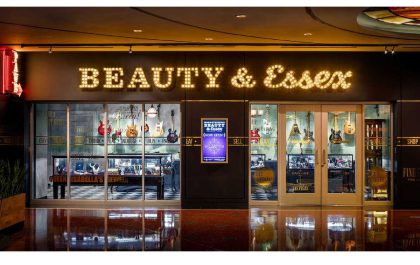 Beauty and Essex Los Angeles
Beauty and Essex Los Angeles –It's a restaurant named Beauty and Essex located in the heart of the Lower East…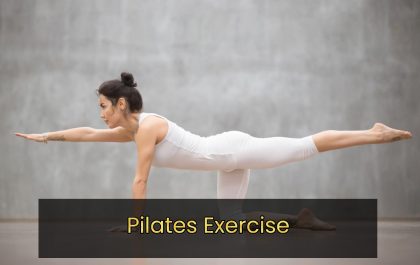 Pilates Exercise – Definition, History And Benefits
Pilates exercise inspires more and more people. It is not surprising when we look at all the positive effects of…