Wellness At Home – Sometimes everyday life is just super stressful: overtime in the office, appointments at the bank, parents' evenings for the children and the dirty laundry is already piling up at home. If then the mother-in-law shows up unannounced at the door, the chaos is perfect.
We often try to meet all requirements and put ourselves at the back – relaxation does not require much effort and can also be easily implemented in your own four walls. With our wellness tips, you can transform your home into a spa and recharge your batteries!
The Right Preparation For Your Wellness Day At Home
For your perfect wellness day at home, you should ensure that you are undisturbed on this day. Because appointments and obligations are stress factors that stand in the way of your recovery, a good night's sleep is also not to be underestimated: So, go to bed on time before your day of relaxation.
You may also want to buy a few things before your beautiful day. It can be, for example, nourishing beauty products, essential oils, scented candles or healthy snacks such as fresh fruit or a bowl full of nuts that support your body care with vitamins, healthy fats and proteins. High-quality herbal teas boost detoxification and get you in the correct mode for your wellness program at home.
Eight tips for your wellness oasis at home
If you're still undecided about organizing your wellness day at home or what goes into a beautiful evening just for you, then here are our wellness ideas for at home. Have fun and good rest!
Start The Day With A Wellness Breakfast
A good morning begins with an enjoyable breakfast. Of course, healthy ingredients such as fresh fruit or muesli are delicious. If you prefer something hearty, you can go for whole meal bread with cream cheese, cucumber or Gouda.
An excellent hot drink to start your wellness day is, for example, a glass of lemon water, consisting of hot water and the juice of half a lemon, or herbal tea, which supports your body with digestion.
Take A Soothing Bubble Bath
What goes better with a spa day at home than a wonderfully fragrant bubble bath? A warm bath is a pure relaxation. The warmness of the water loosens your muscles, relieves tension and brightens your mood in no time.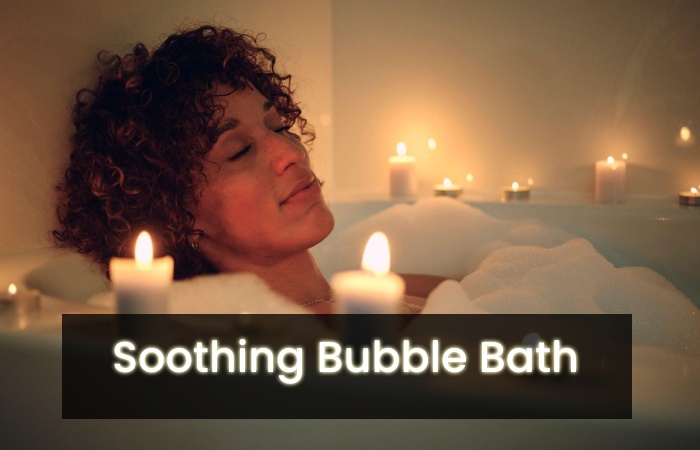 Special bath additives increase the positive effect of the bubble bath: you can use essential oils from the pharmacy or ready-made bath additives from specialist shops. Choose the scents for your bubble bath according to your state of mind: citrus aromas, for example, have a stimulating effect and are proven to lift your spirits, eucalyptus has an anti-inflammatory effect and rose and vanilla scents are particularly sensual. After the bath, pamper your skin with a rich body lotion.
Make Your Face Mask
Attention, all DIY fans: Face masks are available in stores in many different variations. Still, for your beautiful day, you can also easily conjure up great and natural beauty products from just a few ingredients. In general, the richer the products, the richer your face mask.
If you want to do roughly good for your facial skin, you can make this avocado mask yourself: Mash the flesh of an avocado with a fork in a small bowl and add a tablespoon of yoghurt and a little honey. When the mass is mixed well, you can apply it to your face and leave it on for 10 minutes. The avocado and yoghurt moisturize your skin, and honey prevents impurities. You will feel wonderfully relaxed after this wellness treatment!
Hair Pampering
Of course, your hair should also benefit from your pampering program at home. If you like, use a hair treatment that makes your hair softer and smoother and prevents hair breakage. After the bath, you can wrap a towel turban around your head and let the treatment take effect. The heat generated allows the active ingredients to penetrate deep into the hair. Then rinse your hair with lukewarm water.
Pamper Your Skin With A Scrub
While the hair treatment takes effect, you can remove dead skin cells with a peeling – wonderfully liberating! Choose a natural body peeling without microplastics, which you gently massage into your skin in circular movements.
Peelings with sea salt or coffee grounds have a particularly cleansing and caring effect. Scrubs with shea or cocoa butter are very rich. For a more refined, more even complexion on the face, we recommend fruit acid peelings. Like the hair treatment, you can wash off your peeling with lukewarm water.
Groom Your Nails At The Spa Night
If you're about to pamper your body from head to toe, you shouldn't neglect your toenails and fingernails on your spa day. Nail your nails and pamper them with nourishing nail oil.
Suppose you are looking for a cheap alternative to expensive care products. In that case, you can easily make these wellness products yourself: the juice of lemon helps against discolored nails, and a teaspoon of castor oil prevents brittle fingernails. Apply Vaseline or olive oil, and let your nails shine like new! You can round off the pampering program for your nails with bright red nail polish if you like.
Relax With A Massage On Your Spa Day
Massages improve blood circulation and have a wonderfully relaxing effect. And who says that others can only message you? Luckily, some little helpers bring the benefits of soothing massages to your home on your relaxation day: hedgehog balls, for example, give your feet long-awaited relaxation.
For a pleasant head massage, you can put the essential oil on your fingers and massage your temples evenly in circular movements. A massage after the bath is delightful when the muscles are already wonderfully relaxed.
Pamper Yourself With Wellness Snacks
The crowning glory of your wellness day at home is a delicious, home-cooked wellness meal. Ensure you only eat bland food to feel whole and not unnecessarily burden your body. In addition, healthy nutrition ensures well-being and a clear complexion.
Fresh fruit and vegetables, which you can process into delicious wellness snacks, are ideal. For example, fill wraps with sweet potatoes, red onions, and cherry tomatoes. A fruity mango quinoa bowl is also incredibly tasty – yummy!
Conclusion
Bubble bath, mask, peeling: wellness at home is not expensive and can be done very quickly with little effort and a few home remedies. What you need for your home spa day is the time you devote to yourself and your relaxation. This time-out is elementary for health and well-being, brings new energy and makes you creative.
Related posts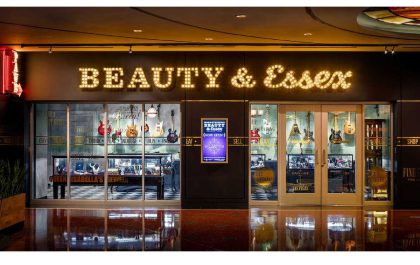 Beauty and Essex Los Angeles
Beauty and Essex Los Angeles –It's a restaurant named Beauty and Essex located in the heart of the Lower East…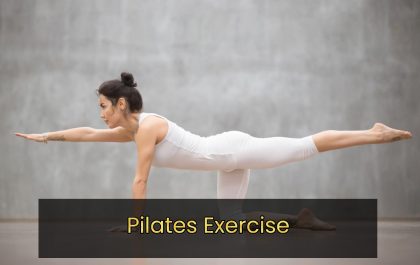 Pilates Exercise – Definition, History And Benefits
Pilates exercise inspires more and more people. It is not surprising when we look at all the positive effects of…