Wesley Snipes – I admire many other great Black actors: Morgan Freeman, Denzel Washington, Laurence Fishburne, Don Cheadle, Samuel L. Jackson, etc. Still, I watched an interview w/ Mr. Snipes recently when he was promoting his NBC show The Player (which I still might watch just for Snipes), and I was struck by how generous, charismatic and humble he is. Thankfully he got a second leash on his career after being imprisoned for tax fraud (he was sentenced on April 24, 2008), and he returned a wiser man instead of being a bitter recluse.
Some Of My Favorite Wesley Snipes Roles That I've Seen So Far
Blade (1998)
Before Kate Beckinsale became a sexy vampire warrior in Underworld and those emo, sparkly Twilight vampires that reportedly Wesley Snipes himself wanted to hunt down, we've got an uber cool, genuinely badass vampire hybrid. I mean, even his moniker alone sounds cool and dangerous. Deadpool is NOT the first R-rated comic-book movie out there, and I remember this movie was filled w/ some bloody action scenes, just what one would expect from a vampire hunter movie. I love the look of Blade here, his uniform, his sunglasses, and even his ride (1968 Dodge Charger). Heck, why not? Especially since R-rated comic-book flicks are back in fashion again now.
Waiting To Exhale (1995)
For some reason, his role wasn't credited in the film, but I always remember Snipes in a brief role as James Wheeler. From the moment he appeared at a bar, approaching Angela Bassett's character, who just went through a divorce, I immediately liked his character. I wish he'd do more dramatic films, even a romantic drama, as he certainly can pull off the romantic hero role. I love this film by Forest Whitaker, which I've watched a few times. Some of my favorite roles are the ones of Wesley Snipes and Bassett. There's a scene of them in a hotel room.
Rising Sun (1993)
It's been ages since I saw this, but I remember liking this thriller based on Michael Crichton's novel. I might give it a watch at some point. I like the pairing of him w/ Sean Connery as the Japanese expert, which is funny. When I think about it as he ludicrously tried to pass as a Japanese in the Bond movie You Only Live Twice. Some people say there's awkward chemistry between these two. But, I think the fact that they had such different backgrounds is expected and works well as a cultural thriller. It's not quite a buddy-cop type movie. I think Snipes held his own against his older & wiser co-star. Both are immensely watchable, and the mystery aspect was pretty intriguing.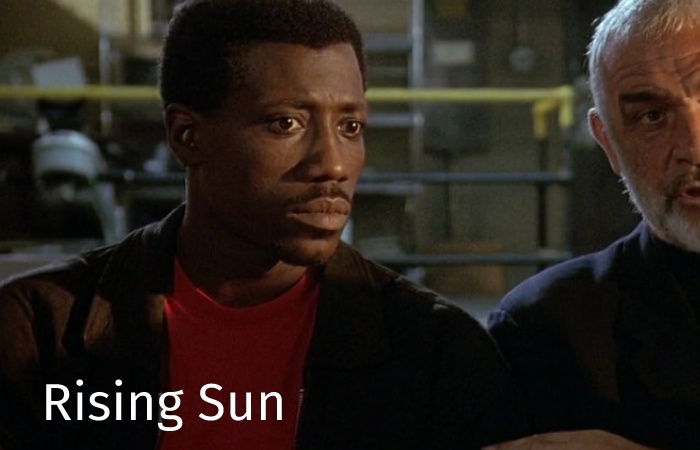 Demolition Man (1993)
Wesley Snipes has played a fair share of good guys and law enforcement types, so it's nice to see him relishing being bad. With platinum blond Afro & half blue eyes, no less! He played Simon Phoenix, a convicted crime lord who's revived for a parole hearing well into the 21st century. So, of course, he immediately resumes his murderous rampage, with no one to stop him except Sly Stallone; who else? In one of her earlier action roles, Sandra Bullock is quite memorable here. Yes, this is a pretty cheesy action flick of the 90s, but heck, I enjoyed it, and I still remember that epic death scene at the end! Liquid nitrogen, anyone? Snipes was deliciously over the top here with his manic energy. It's one of the most fun 90s sci-fi action flicks.
Conclusion
Wesley Snipes may not be an Oscar-caliber performer like Denzel, but he's got immense charisma. I also like him in dramatic roles, which I think he should do more. There are some films of his I still need to see, i.e., The Fan, The Art of War, Unstoppable, and his most recent, Chi-Raq by Spike Lee. His career peaked in the 90s. Hence most of my fava movies of his are from that decade.
Also Read – A Balanced Nutrition ; Tips To Be Healthy
Next
Wesley Snipes – A Blistering Actor With Famous Roles
Related posts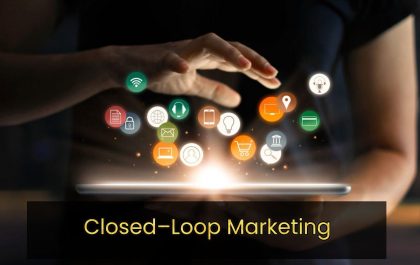 Closed–Loop Marketing – Generating The Strong Sales
Of course, Closed–Loop Marketing and sales work together, and they pull in the same direction. But do they always talk…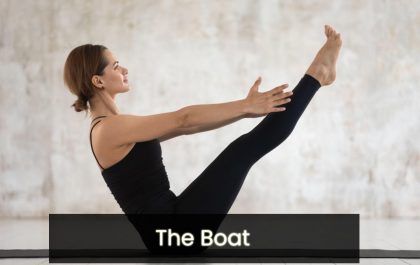 The Boat – Navasana For Strengthening Of The Core
The Boat Navasana, as the balancing exercise is also called, is demanding and may not be easy to do at…