Beautify Your Home – These simple living ideas let your home shine in a new light. Let's be honest, the last (Corona) months have not been easy, and you – like us – have probably spent most of your time in your own four walls. But, it means that you now know your apartment inside and out. And the same sight of your pure white walls is getting to you.
Let your eyes wander for a moment: what exactly bothers you most about your apartment? We have a few tips for improving your living atmosphere in no time at all – without a thousand new accessories and decorative elements hitting your wallet.
Living ideas To Create More – Beautify Your Home
After carefully examining all the rooms, which of the three categories does your apartment most likely fall?
My apartment is always messy.
My apartment is too white/ bare.
The apartment lacks 'liveliness.'
First – Extremely Unexpected – Cleaning Up
Only when everything is stowed away as well as possible, and you still think it's messy afterward, then the following apply:
Clean Out
Do the same thing you probably did with your wardrobe in the Corona year: Clean out properly.
Go through all the drawers and compartments to see what you can part with. How about the still new Indian herbal tea that your roommate brought you back from the backpacking trip three years ago or the light blue glass vase with a huge crack?
Create Storage Space
Even if you only know the saying from your mother, she's right here (even if we would never admit it): Nothing makes an apartment messier than the absence of – wait for it – storage space! If this is rare, you only move your things from one corner of the room to the other, and nothing 'gets away.
But how do you create storage space as quickly and cheaply as possible so that almost all of your odds and ends can disappear behind a closet door? Good that you ask:
Buy some storage boxes: Depot has a category just for 'Storage.' You might even find something cool with a vintage style or wicker design.
Or, if the finances are right and you have enough space, you invest in a new living room cupboard. It may take patience and time to go through all the more or less questionable items on the site.
How Your Apartment Shows Some Color
If white isn't your favorite color and the White Walkers aren't your favorite GoT characters, check out our simple steps to add some color to your home.
Paint Walls Or Create An Accent Wall
Everyone should have realized by now that painting the entire room is 'out.' On the other hand, so-called accent walls are very trendy – i.e., choosing a wall in the room to which you give a new look.
If you're not quite sure which wall color to choose, here's a bit of input: The color experts at Dulux have chosen 'Brave Ground'.
By the way, painting and renovating are cool DIY group activities. So grab your best buddies or roommates, order some pizza and accompany it with your favorite music.
Beautify Your Home With An Accent Wall
If you've just been wondering whether you need to discuss the little beautification of your place with your landlord, we can put your mind at ease. You don't have to – the tenants can decide for themselves about minor changes. Worst-comes-to-worst, of course, you may have to "neutralize" your colorful accent wall before you move out. But we think it's worth it.
Pro tip: Of course, instead of creating an accent wall, you can also create an accent door or an accent window frame. Just paint it in your desired color.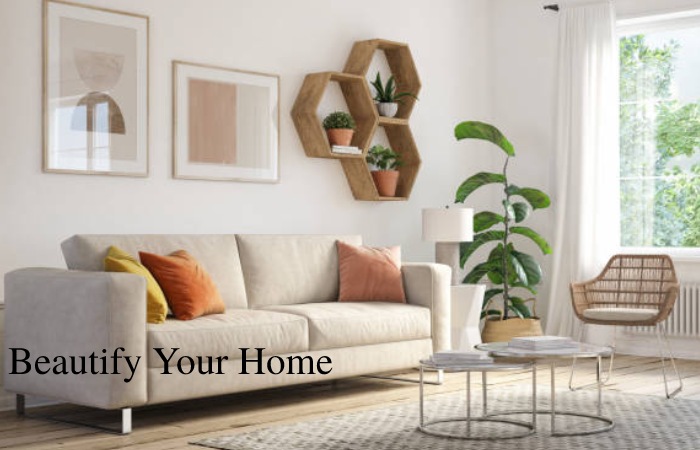 Hang Up Pictures Or Posters
Ordering works of art online are probably the quickest and easiest way. There you can, in addition to the size, also choose pictures with frames to make the whole thing look a little fancier One. However, if you buy unframed prints that you then have framed yourself, it is usually more expensive than the prints themselves.
Bring More Vitality Into Your Own Home
Nothing is more uncomfortable than immersing your apartment in cold neon light it a stylish but extremely cool furniture exhibition home. Our tips on how to liven up your home in just a few seconds.
Change Lighting
If you don't already have them, buy lightbulbs that emit warm light – normal bulbs, which have a color temperature of around 2,700 Kelvin, are sufficient here. In any case, stay away from light bulbs that produce 'daylight.' They're way too cold and don't exactly add to the cozy atmosphere of your pad.
Another tip on the subject of lighting: buy a couple of cute floor lamps, possibly with bamboo or wood design.
Rearrange Furniture
You don't have to use fancy interior design rules or pretend you understand feng shui (we have no idea what that's all about either). Sometimes it's enough to find a new place for your couch or move your bed to the other corner of the room. It brings a new perspective and possibly a whole new sense of space.
Adopt Houseplants
It is well known that indoor plants improve the indoor climate and beautify your home. However, it shouldn't stop you from getting some plants for your apartment. Feel free to check here which potted plants require little care. How about some pretty succulents?
Conclusion
Beautify your home – A house is a place that is special to everyone. It has its comfort and ease, which helps them to live in a pleasant atmosphere. Therefore, making slight changes provides a huge difference in the area and the overall outlook. However, it is essential to maintain quality and hygiene in the house.
Also Read – Supplements – Are They Relevant For Men And Women?
Related posts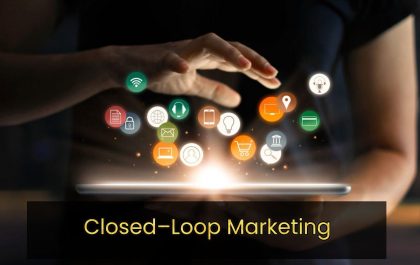 Closed–Loop Marketing – Generating The Strong Sales
Of course, Closed–Loop Marketing and sales work together, and they pull in the same direction. But do they always talk…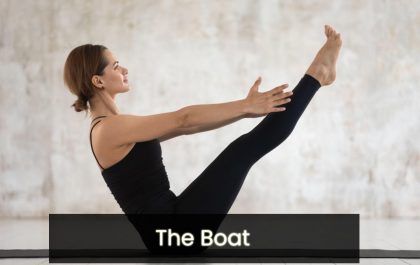 The Boat – Navasana For Strengthening Of The Core
The Boat Navasana, as the balancing exercise is also called, is demanding and may not be easy to do at…