New year, new hair! We show you the most fabulous hair color trends of the year. We want that. Hair colors are welcome to be versatile and powerful – and make a statement simultaneously. This year we are choosing natural looks, warm colors, and high-contrast experiments that allow us to reinvent ourselves. We introduce you to colors that are indeed for everyone.
Mocha Brown Not Only Sounds Good
If you would like to go darker in color this year, we recommend choosing a mocha tone and giving your hair a more deep and richer tone that still looks very natural and uncomplicated. Emily Ratajkowski presents herself with beautiful hair color and shows how timeless and elegant the style can look. The color is particularly suitable for women who already have darker hair and want to create a more intense tone.
Can It Be A Little Gentler? Here Comes "Sand Blonde"
This year we are going for naturalness, making our coloring easier. Blondes should be careful now because light sand and wheat tones are trendy. We remember Sharon Tate's beautiful hair, which was provided with slight highlights, or looks at Romee Strijd, who freshened her blonde with strands and thus created a natural look. Balayage can be used to create this gradient that looks like the hair has just been sun-kissed.
Finally, At The Forefront – Copper-Colored Red Tones
With an excellent red cast, we are right this year. Whether gently in a light strawberry blonde or directly in a strong copper tone – ginger is trendy and can be worn excellently because the colors suit every woman. It's a gamble and a statement that always means a gorgeous entrance.
Mono Coloring – Special Hair Color Trends
Can it be a little more uniform this year? Then Mono Coloring is just the thing. This trend is about achieving a bold color that covers the entire head. It means that highlights or strands are not used, but the hair is enveloped in a color tone. Blonde solid styles such as platinum are trendy, as they are more noticeable and stand out very clearly. Combined with a light approach, it becomes a unique yet wearable look.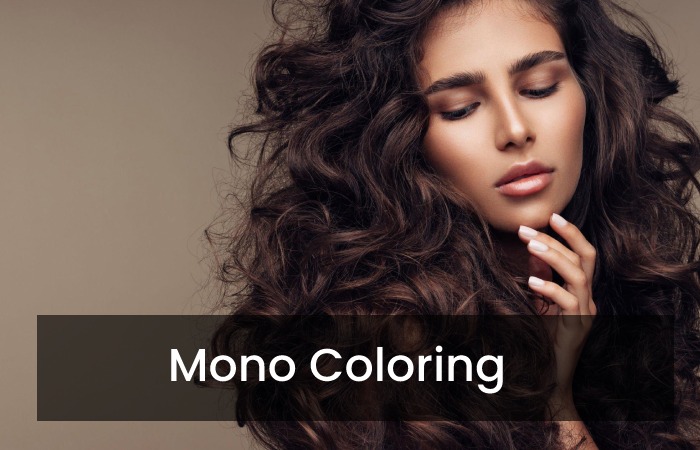 A Little More Colorful – Hair Color Trends
This year we dare something and take real risks with our color choice. Colors such as violet, pink or dark blue are currently in vogue and will make our hair statements. These looks allow us to reinvent ourselves and be experimental. The colors immediately put you in a good mood and look stylish at the same time. So get to the colors and show as much courage as Jennifer Lopez did recently.
We Work In Blocks
The so-called block strands have already arrived on the streets of Paris and are popular with the influencers of the fashion capital. These set a clear cut and are only worn in the lower hair. The trendy hairstyle divides the hair into two halves and lets the tips become the highlight of the hairstyle. A wide variety of colors can be used to implement this trend. The brave among us can go straight to a color like green or a dark red like Alexandra Guerlain wears it.
It All Depends On The Right Color
With so much inspiration and all the new trends, we can't wait to change our hair and try something new with it. However, if we decide to do the coloring ourselves, which products we use is essential. Especially when choosing a color, we must see what suits us and what we are confident about.
Conclusion
Hair Color Trends – Hair plays a crucial role in beauty and provides a different outlook. There are different shades available in the marketing. All these colors are different and are exceptional in other ways. Small highlights can already be implemented, or projects such as mono coloring can be tried out. It is also essential with the color that the hair afterward receives rich care and hair treatment is used.
Related posts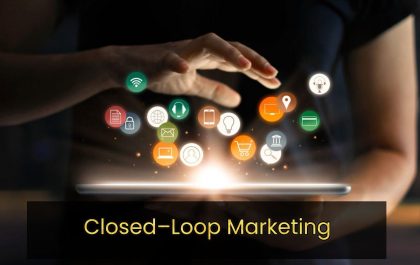 Closed–Loop Marketing – Generating The Strong Sales
Of course, Closed–Loop Marketing and sales work together, and they pull in the same direction. But do they always talk…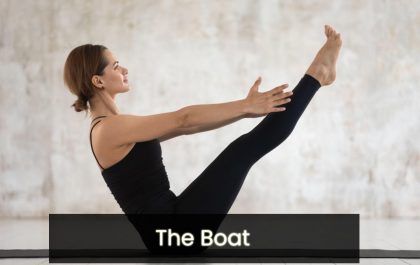 The Boat – Navasana For Strengthening Of The Core
The Boat Navasana, as the balancing exercise is also called, is demanding and may not be easy to do at…